Today is one of the best days of the year for Alaskans - the official start to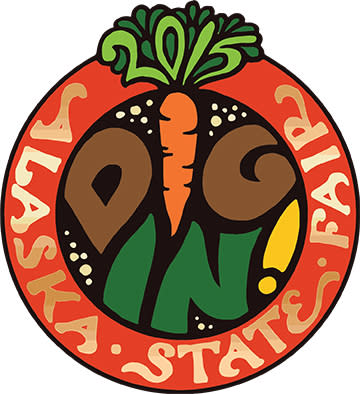 the Alaska State Fair! The largest event in Alaska kicks off today at noon, and runs through Labor Day, bringing 12 days of fair food, livestock exhibits, live music and yes, those giant vegetables.
The fair opens at noon on weekdays and at 10 a.m. on weekends at the Alaska State Fairgrounds near Palmer. Every day has a different way to save, so it's best to check the fair's Web site (www.alaskastatefair.org) to find the latest calendar of events, deals and concert lineups.
Everybody loves going to the fair for different reasons. Maybe it's the fair food - funnel cakes, barbecued turkey legs or a Husky burger. Or maybe it's for the carnival rides, the great concert lineup, or even to see the livestock exhibits. No matter what, it's also a little bittersweet for Alaskans, because it marks the last blast of summer. It's 12 days of fun, but it also means another gorgeous Alaska summer is coming to a close.
Those who are interested in giant vegetables should make their way to the agriculture exhibits. The giant cabbage weigh off is next Friday (Sept. 4), but there are a number of large vegetables already on display that will amaze you. There's also newborn animals making their "fair debut" this week, as well as a lot of free entertainment around the fairgrounds.
Bundle up, get ready for fun and head to Palmer for the Alaska State Fair. We'll see you there!