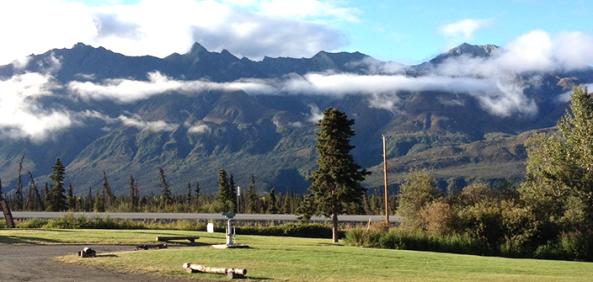 This time of year, the bulk of the tourists have left, and residents are busy getting ready for another winter. But it's a great time to get out and explore several areas of the Mat-Su Valley, where fall colors abound and some amazing hiking opportunities exist.
The Glenn Highway National Scenic Byway is like a vibrant painting right now, as leaves are turning and the temperatures are tapering off. Last week, we went all the way up to Sheep Mountain Lodge, where the crispness of the air was refreshing. There are hiking trails right outside of the lodge, and some spectacular scenery. Driving north out of Palmer was like watching the seasons change in slow motion - the farther north we drove, the more and more fall had its grip on the area. We hiked around Matanuska Glacier, enjoyed lunch at the Long Rifle Lodge and spent an enjoyable day just t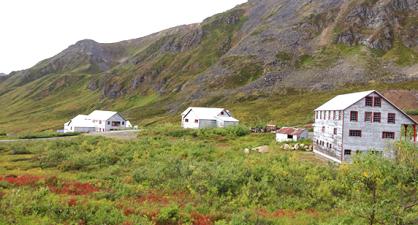 aking photographs of the amazing colors.
Going the other way, Denali National Park actually saw some snow this week, and it won't be long until it hits Denali State Park as well. In Talkeetna, the flightseeing trips are amazing this time of year with the fall colors contrasting the snowy peaks of the Alaska Range.
Hatcher Pass is another great fall day trip. Just 30 minutes from the Wasilla and Palmer areas, you can spend an afternoon exploring Archangel, Lost Lake and a host of other trails. The views are spectacular, the berries are there and Independence Mine is worth the trip alone.
Pack your hiking boots and the your camera and load the car - it's a great time to take advantage of the beautiful fall colors and the last few weekends of autumn.