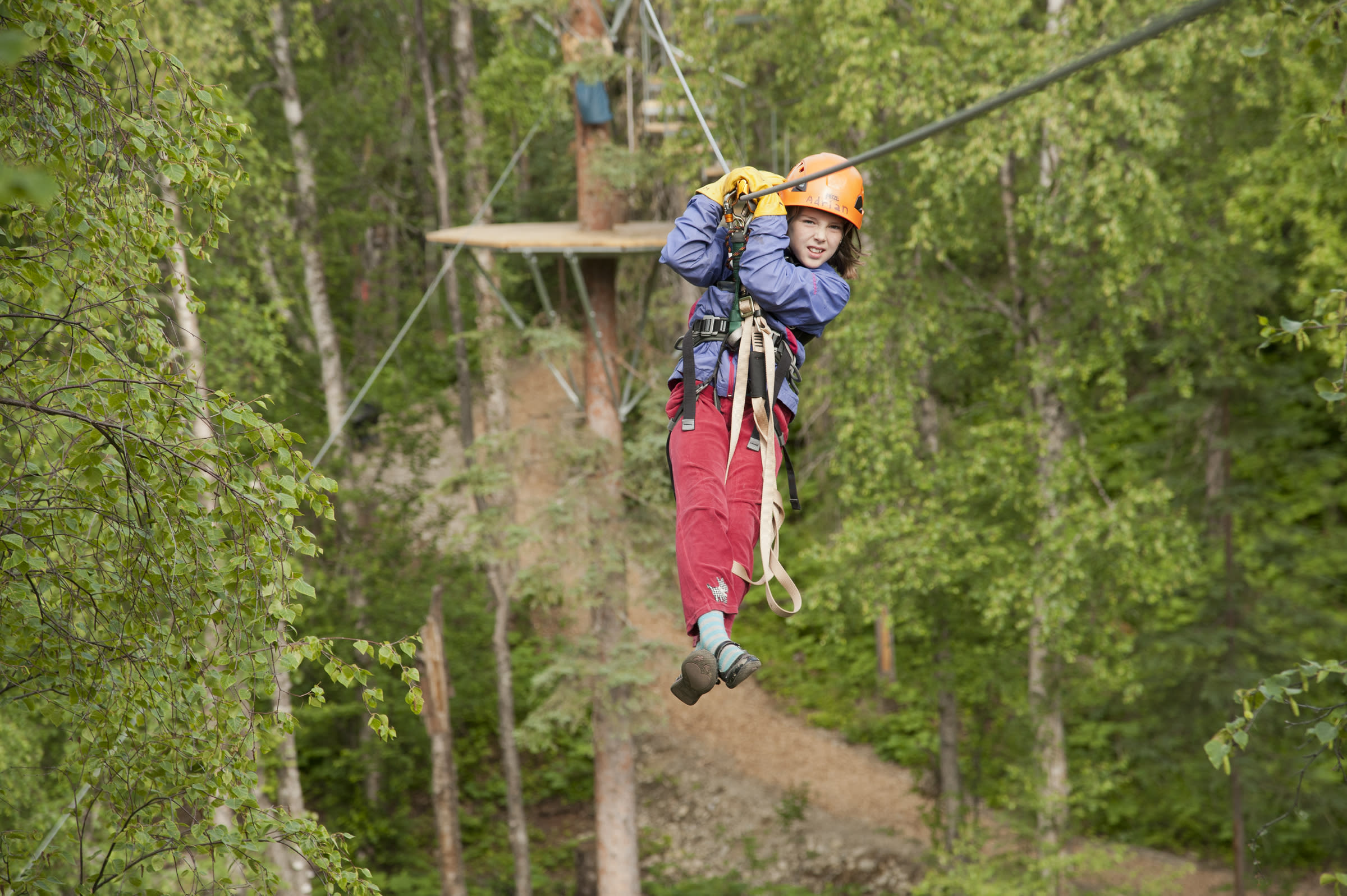 Consider giving the gift of adventure this year, such as a zip line experience in Talkeetna. 
On Black Friday, newscasts are filled with stories of people lining up in the wee hours of the morning to buy the new "thing" for Christmas. Ironically, this is the day after Thanksgiving, when we're supposed to be celebrating things we're thankful for. All of these material things are well and good, but this Christmas, why not consider giving something else that is more meaningful - give the gift of memories, born in experiences spent in Alaska?
Alaska is an amazing place with amazing experiences available around every corner. Instead of giving this year's "must-have" gadget that will be completely out of date by this summer, consider giving a gift certificate for an adventure - the memories and the photos of your family zip lining in Talkeetna will last a lifetime. Flightseeing around Denali and landing on a glacier in the Alaska Range will inspire you and your family much more than something material.
Get hands-on with Alaska this holiday season. How about an Alaska Railroad package that includes a pie baking class at Talkeetna Roadhouse? It's a great winter weekend trip that you're family will talk about for years to come. The only negative? You may not be able to top that gift next year at Christmas!
The Valley is full of these travel treasures, regardless of a person's tastes. Water lover? Rafting, jet boating and scenic float trips are available in all corners of the Mat-Su Borough. Fisherman? With guides spread out on rivers around the Valley, a king salmon or rainbow trout charter makes a perfect gift. Hiker? What about a guided hike in Denali State Park this summer, with spectacular views of the Alaska Range from Kesugi Ridge?
Experiences are what make our lives more rich, and Alaska is the perfect place to accomplish just that. Whether it be a stay at a luxurious lodge with all the amenities or a backpacking trip off the grid for a week, experiences are something everyone treasures.
This holiday season, instead of scurrying from mall to mall trying to find something material to wrap up, consider giving a loved one a truly Alaskan experience. You, your family and your friends will make memories that last a lifetime, and after all, isn't that what the holidays are all about?