Next week is Thanksgiving, but according to every television commercial you see lately, it seems the only holiday being talked about is "Black Friday," which is unfortunate in my mind. Nothing says "materialism" quite like overlooking one of the best holidays to spend with family and friends, and instead figure out a game plan to shop, essentially in the middle of the night, at lar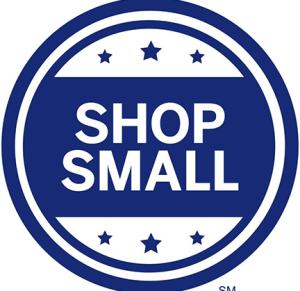 ge box stores.
That isn't the case in Palmer next weekend, however, as "Shop Small Saturday" is being promoted. This is a great way to get some Christmas shopping done, and also support small business owners who are the backbone of many great community efforts and causes that go far beyond the walls of their stores.
Small Business Saturday is an American Express program, and Palmer is one of the latest communities to get on board with the movement. Nearly 20 downtown Palmer merchants are participating - and more are being added every day - in Small Business Saturday (Nov. 29). A page has been established on Facebook where you can see which merchants are participating. There will be special deals to be had, fun events and much more in the downtown area.
Palmer's vibrant downtown area, lined with quaint shops and inviting restaurants, is already a great place to do some Christmas shopping and get into the holiday spirit. Small Business Saturday is an added benefit because you know when you spend your money locally, it circulates many times over, ultimately benefiting not only the individual business owner, but an entire community in the process.
Next Saturday, ditch the box store and support your community - By shopping small, you're doing big things.