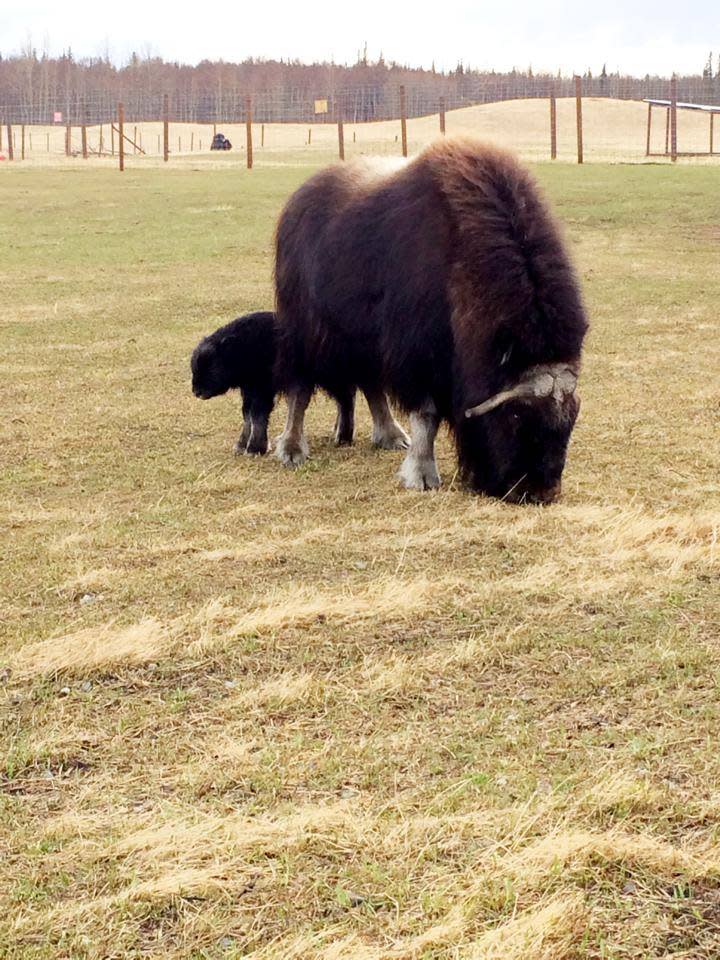 For the "Ooooh" and "Aaaaah" factor, no place beats the Palmer Musk Ox Farm, and this spring is no exception. Farm director Mark Austin said they have already welcomed six new calves to the farm, and are awaiting the birth of five more, just in time for the traditional Mother's Day opening.
These prehistoric "beasts" are some of the oldest creatures walking the globe, and in Palmer, you have a chance to see them up close and personal. The Palmer Musk Ox Farm does tours daily, and it's simply of the most entertaining and educational experiences you'll have in Alaska. On the tours, you'll find out why the soft under wool is so coveted (Qiviut, pronounced KI-vee-oot), and the role they play in the Native Alaskan villages.

Here's a great video of the new calves enjoying their Palmer home.
The calves are always born in the spring, which makes for a perfectly timed Mother's Day opening. This year, the farm opens on May 12 with a barbecue, live music and of course, the opportunity to meet the new calves. Mothers are admitted for free, while others can make a donation to the nonprofit farm as admission. The Mother's Day event runs from 10 a.m. to 6 p.m. at the farm, located off Archie Drive just north of Palmer on the Glenn Highway.