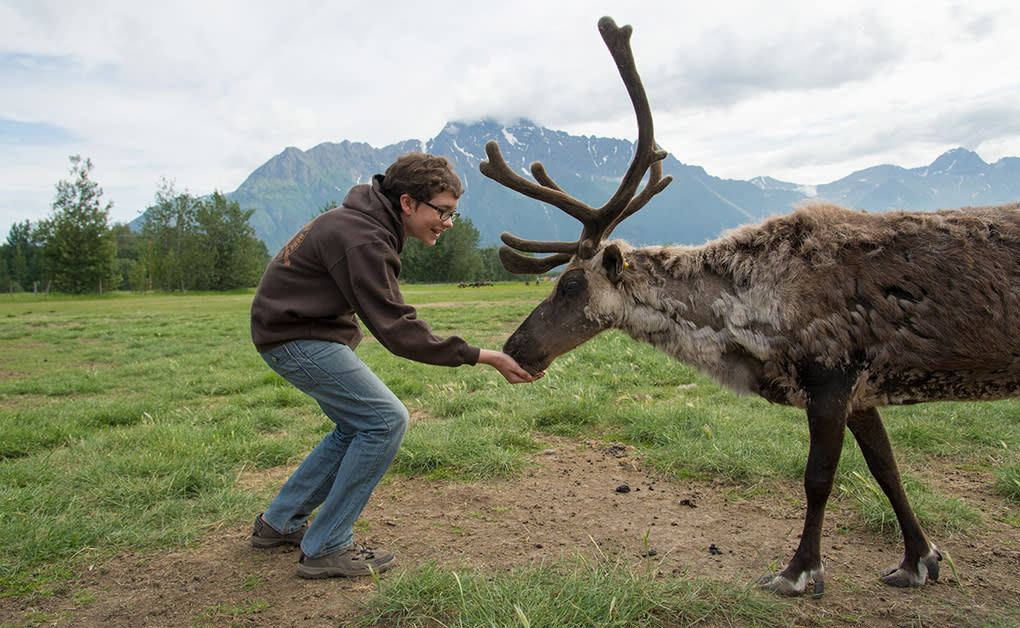 The Reindeer Farm Family Fun Day runs every Saturday in October. 
This weekend is a celebration of all things fall, as three very popular events all take place around the Valley, giving people plenty of reasons to get out and enjoy the autumn.
The first-ever "OxToberfest" event is being held at the Palmer Musk Ox Farm on Saturday, beginning at 5 p.m. This farm-to-table event includes fresh Alaska Grown are including bratwursts, cabbage for sauerkraut, potatoes in the German potato salad and even Alaska Grown wheat in the buns. And no Oktoberfest would be complete without beer, so local brewers Denali Brewing Company, Bleeding Heart Brewery and Arkose Brewery are providing that. There's also plenty of German influence during the event, as people polka the night away with Alaska Blaskapelle. Tickets are available at www.muskoxfarm.org.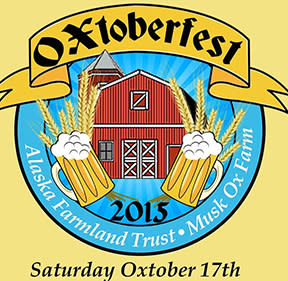 Saturday is also the Reindeer Farm's annual Fall Family Fun Day (the event is also held on Saturday, Oct. 24 and Saturday, Oct. 31). The Reindeer Farm is always a fun place to visit, but the family fun day makes it even more memorable. Admission is $10 per person and includes tractor-pulled wagon rides, a reindeer tour, hay maze, a haunted forest, face painting and much more. There will also be live entertainment all three days, as well as food vendors and an optional pumpkin patch from which to choose. The event runs from 10 a.m. to 5 p.m. all three Saturdays in October.
Over at the Alaska State Fairgrounds, the annual Mighty Matanuska Brewfest celebrates all things Alaska suds. This year the event is one day only, so tickets are going fast. The doors open at 6 p.m. and feature ales from around Alaska, with many of the most popular Alaska breweries represented. Tickets are available at www.alaskastatefair.org - for $30, you get 20 3-ounce samples. There are also $10 designated driver tickets available that include a complimentary soft drink. Get out and support your local breweries, but please do responsibly - take a taxi if you enjoy the brewfest a little too much.
October is a great time in the Valley, and local events like the brewfest, OxToberfest and the Reindeer Family Fun Day are big reasons why. Get the whole family out this weekend and say, "Yahoo, Mat-Su!"