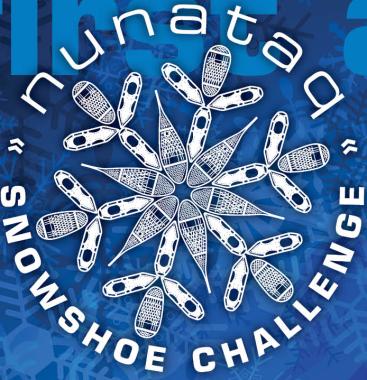 This winter, take the Snowshoe Challenge in Hatcher Pass - you may just end up winning some cash in the process.
Three events are being held in Hatcher Pass as part of the Snowshoe Challenge (http://www.alaskasnowshoechallenge.com/), with the first one starting this weekend at Government Peak Recreation Area Chalet, which includes an after party for some family friendly fun Saturday. Organizers said that even if the weather doesn't cooperate, they'll still be holding the event. "It just might be a running race if there isn't enough snow. You have to improvise," they said.
At each Snowshoe Challenge event, there will be a free kids 1K race. For the adults, it's $25 to register online (a bit more in person the day of the event), and that includes a 50-yard "Dash for the Cash" sprint race with a $50 winner-take-all prize. There's also a 5K and 10K course with awards for age divisions for both men and women. All contestants must have their own snowshoes.
Saturday's event is at Government Peak Recreation Area (off Edgerton Park Road), but the action moves up the pass later in the winter. On Feb. 7 and March 28, the Snowshoe Challenge will be held at Independence Mine, at the top of Hatcher Pass. The same events will be held all three days.
Hatcher Pass is a great place to try out snowshoeing if you haven't done it before. There are varying terrain conditions from easy to advanced, and plenty of snow. While many have seen Independence Mine during the summer, it's an amazing place to visit in the winter for a different perspective.