The Willow Winter Carnival continues this weekend, filling the Susitna Valley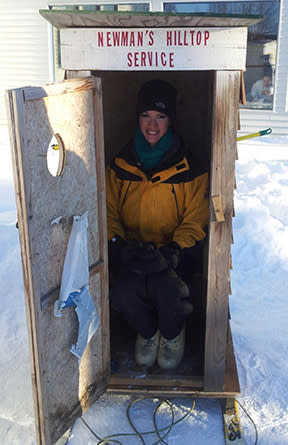 with a host of events that range from snowshoe softball to dog mushing.
The carnival is a celebration of winter during the heart of the season. The Willow Community Center comes alive as artisans show off their locally made goods. Activity takes place throughout the townsite, including on Willow Lake - cold temperatures can't stop this crowd looking for some winter fun.
Last weekend, one of the highlights was the outhouse races. Yes, outhouse races. Teams constructed makeshift outhouses, and one team member must be "seated" while the other team members push the outhouse across the finish line. It's something you really must see to believe!
Visit www.waco-ak.org for a full schedule of events this weekend. Chances are, you'll find something fun to do for your entire family.
(Photo courtesy of Michelle Kent Schachle)